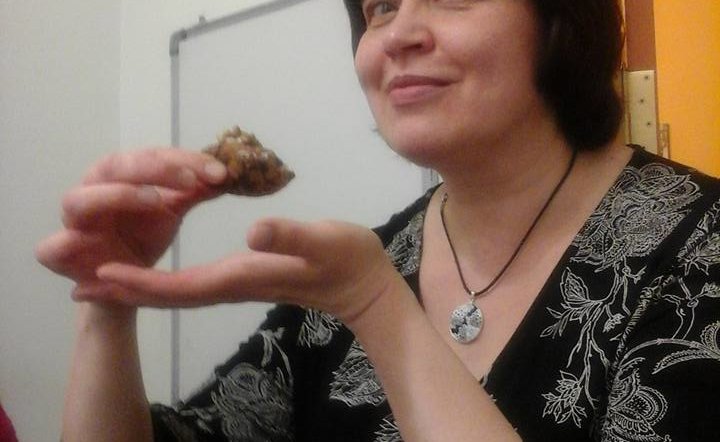 Irina Belyaeva
I have a Master's degree in Russian Philology and Culture and another one in Philosophy and History of Religion, which inspires and shapes my way of teaching.
I adore my job, because it gives me a great chance both to share my knowledge and to learn something new from each of my students.  I think all those who study Russian, one of the most difficult languages in the world, are heroes. And at my lessons seek to combine solid academic quality with fun teaching approach.
I'm also sure that languages reflect the mentality of nations, so I want my students to feel the Russian way of thinking when they speak the language. I enjoy immersing the students in Russian reality, so we often sing Russian songs, watch films and cartoons, even cook simple Russian dishes and explore the neighborhood.
I love the Russian sense of humor, so at the lessons I tell a lot of jokes and funny stories to make the process of studying more vivid and to depict our attitude to life. I adore Russian Literature and Art and I want to demonstrate their treasures to students.
I was born in Saint-Petersburg and I'm a local patriot, so I tell my students about history and local peculiarities of our region, when I have a chance to do it. I think my job is well done when my students not only master the grammar and learn to speak, but also start (or, even more, continue) loving and feeling Russian language, culture and the Russians, despite all political situations which can arise in modern world.
Verbs are my favourite Russian grammar topic. I love everything connected with studying verbs: aspects, verbs of motion, prefixes and word formation. I like to explain the origins of unusual and unexpected Russian grammar constructions that students have to face, and I do my best to help my students feel and understand them.
My favorite moment at the lesson is discussion. First of all I feel great satisfaction when I hear my students speak Russian even on the first level. Sometimes they are surprised how much they can already do. And another reason is that it's always interesting and useful to be in somebody's shoes and look at ourselves and our Russian mentality from the other people's point of view.
I like studying languages and I can realize the difficulties that students face and always encourage my students to overcome them.